What we do
Enova18650 Story
Enova's journey began in the spring of 2014 by two siblings, John and Melody. John, a seasoned enthusiast of high-intensity flashlights, had an unwavering passion for rechargeable batteries and chargers. Both John and Melody shared a love for outdoor adventures.
About Enova Story
Around 2015, as the popularity of electronic cigarettes soared and the increasing use of cylindrical lithium-ion batteries in flashlights, children's toys, alarm clocks, office supplies, and more, we keenly realized the world's growing demand for reliable, efficient, safe, and multi-functional charging solutions. After delving deep into user needs and market trends, we proudly unveiled the Enova GYRfalcon All-88 charger in 2016. This remarkable 8-channel lithium-ion battery charger was not only compatible with various battery types, including lithium ion ,NiMh, NiCd, LiFePO4 cells, but also offered 1A simultaneous charging for all 8 batteries. It provided real-time display of current and voltage information for each channel and featured user-friendly operation. The following year, we upgraded the first-generation product with an automatic mode and introduced three more chargers, namely the GYRfalcon All-44, GYRfalcon All-40, and GYRfalcon All-20.
Enova GYRfalcon chargers quickly garnered praise from charging enthusiasts worldwide, amassing a legion of loyal users. We treasure each user's feedback and suggestions, firmly committed to exceeding their expectations. After years of relentless effort, by the end of 2019, we achieved a groundbreaking milestone – developing a cutting-edge, highly reliable, and custom-made hardware solution that set us apart from the traditional BUCK circuits used by others. This high-efficiency, reliable, and customizable solution precisely controls charging current and termination voltage, ensuring accurate and effective real-time display of critical parameters like current, voltage, and capacity with flawless sampling curves. Moreover, our solution effectively resolved the issue of charger overheating during high-current charging. Today, after numerous iterations and upgrades, both in software and hardware, our solutions have matured and we are excitedly preparing to launch several highly competitive, versatile, and universally acclaimed chargers periodically.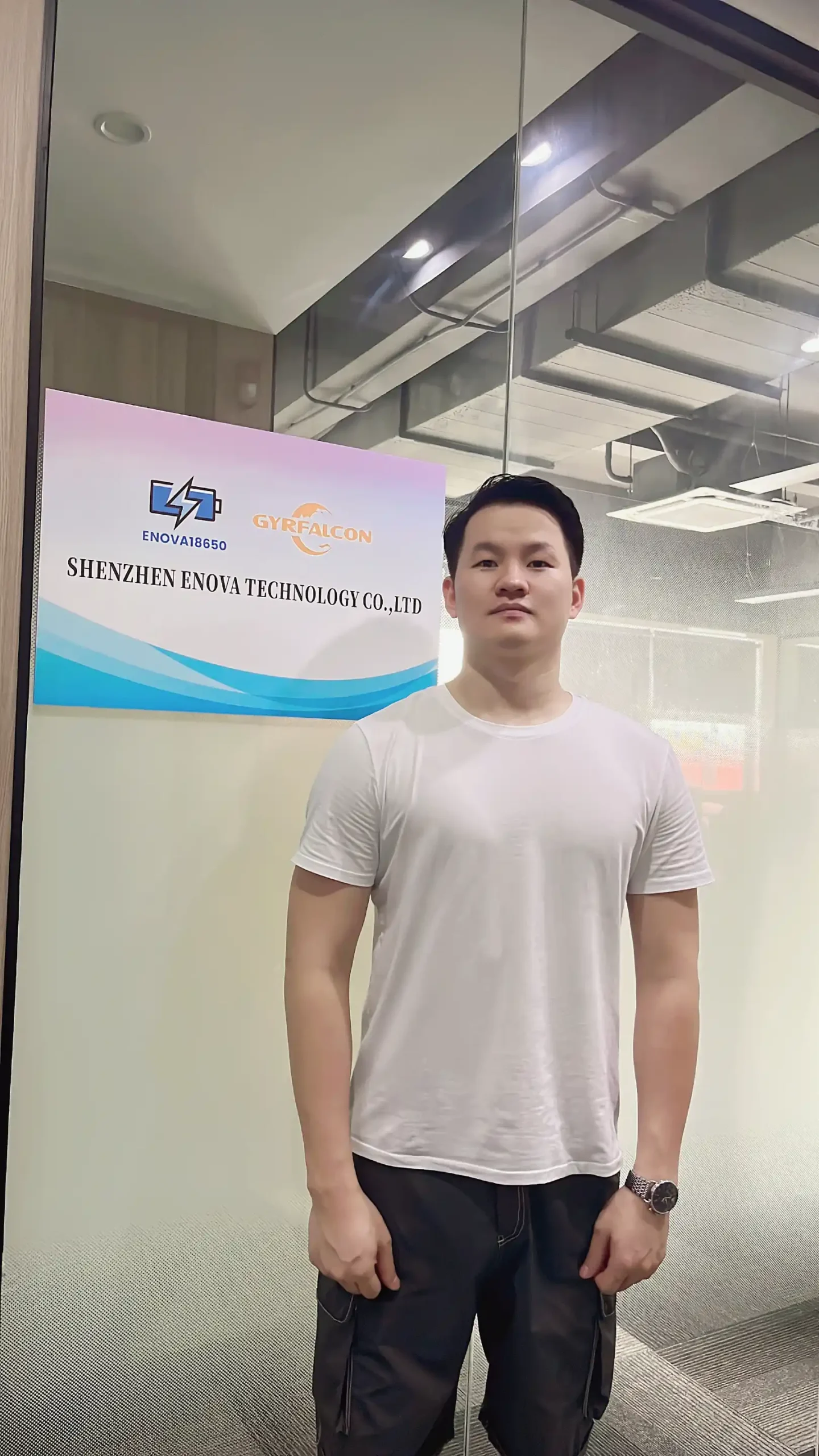 At Enova, we believe in cultivating long-term relationships with our users and growing alongside them. We are committed to using high-quality, eco-friendly materials and electronic components, ensuring product reliability, safety, and environmental friendliness. Furthermore, we relentlessly pursue product innovation and prioritize user experience down to the smallest detail. Safety is paramount for our engineers during product development. We understand the significance of safeguarding batteries, ensuring charging safety, and user well-being. Our chargers come equipped with multiple safety features, providing users with complete peace of mind. Moreover, we eagerly anticipate collaborating with enthusiasts to create unique features that empower dedicated users to truly understand and monitor their batteries' usage and health.
We recognize that simplicity and ease-of-use are pivotal for creating a delightful user experience. Hence, our chargers boast user-friendly designs, intuitive controls, and clear indicators, ensuring even newcomers can effortlessly use them without any learning curve. Charging batteries becomes an enjoyable task, allowing users to focus on more important endeavors. Continuously seeking improvements based on user feedback, we are devoted to perfecting our products.
Enova GYRfalcon charger serves as an outstanding universal solution within the industry, constantly evolving to cater to users' ever-changing needs worldwide. We staunchly believe that delivering products that offer unmatched value and surpass expectations will earn us the support of users everywhere. With our chargers, users gain a reliable, multi-functional, safe, and high-performance solution, delivering an unparalleled charging experience.
We wholeheartedly welcome every user's invaluable suggestions and opinions as we strive to establish Enova GYRfalcon chargers as synonymous with exceptional reliability, performance, and innovation.
Together, let's power up for an electrifying future!
Do you have more questions?
We provide solutions for all charger types.
explore the suiteable charger
Get in Touch Now
FAQ
Charging times vary based on the charger, battery capacity, and charge level. Initial charges take about 1 hour. Full charges for a 2600mAh battery with a 500mA charger take 4-5 hours on average, or up to 7.8 hours maximum. Follow manufacturer guidelines for best results.
Faster chargers reduce charge times. Charging a fully drained battery takes longer. Choose compatible, manufacturer-recommended chargers for efficient charging.
– Don't leave charging unattended
– Use compatible chargers per manufacturer guidelines
– Store properly in cases away from heat, sunlight, flammables
– Don't use damaged batteries
– Handle lithium-ion batteries carefully to avoid fire/explosion risk
Overcharging can damage the battery, cause swelling/deforming, shorten lifespan, and lead to fire or explosion. Always follow manufacturer charging guidelines, use compatible chargers, and don't leave charging unattended.